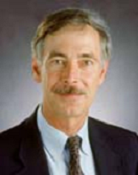 Peter Asbeck received his Ph.D. from MIT in 1975. He is a Skyworks Professor in High Performance Communications Devices and Circuits and a Distinguished Professor of Electrical and Computer Engineering at UC San Diego. He worked at the Sarnoff Research Center in Princeton, NJ and Philips Laboratory in Briarcliff Manor, NY, before joining the Rockwell International Science Center (Thousand Oaks, CA) in 1978. While there, he carried out pioneering work in the area of heterojunction bipolar transistors, including development of high-speed devices and circuits based on III-V compounds and heterojunctions. He stayed there until joining UC San Diego in 1991. He currently leads the UC San Diego High-Speed Device Group, including work on HBT and HFET devices, Silicon on Sapphire (SOS) technologies, power amplifier architectures and characterization, and opto-electronic interface circuits. He is a member of National Academy of Engineering and a Fellow of IEEE.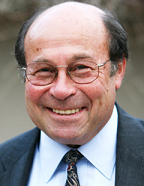 Y. Fainman received the Ph.D. from Technion in 1983. He is a Cymer Professor of Advanced Optical Technologies and a Distinguished Professor of Electrical and Computer Engineering at the University of California, San Diego. His current research involves near field optical science and technology, nanophotonics, nanolasers, nanoiplasmonics and ultrafast optics. He is a Fellow of OSA, IEEE, and SPIE. He chaired, co-chaired and served on numerous program committees for various conferences for OSA, IEEE/LEOS, and SPIE. He is a recipient of the Miriam and Aharon Gutvirt Prize, Technion, Haifa, Israel (1982), Lady Davis Fellowship (2006), Brown award (2006), Gabor Award (2012) and E. Leith Medal (2015). He was a General Chair for Inaugural OSA Topical Meeting on Nanophotonics for Information Systems in 2005 and served as a topical editor and board member for various journals. He contributed over 250 manuscripts in peer review journals and over 450 conference presentations and conference proceedings.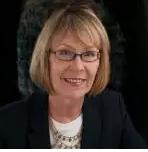 Margaret Leinen, a highly distinguished national leader and oceanographer, was appointed Director of Scripps Institution of Oceanography at UC San Diego in 2013. She also serves as UC San Diego's Vice Chancellor for Marine Sciences and Dean of the School of Marine Sciences. Prior to joining Scripps, she served as Vice Provost for Marine and Environmental Initiatives and Executive Director of Harbor Branch Oceanographic Institute, a unit of Florida Atlantic University. Prior to that she served for seven years at the National Science Foundation as Assistant Director for Geosciences and Coordinator of Environmental Research and Education. VC Leinen is an award-winning oceanographer and an accomplished executive with extensive national and international experience in ocean science, global climate and environmental issues, federal research administration, and non-profit startups. She is a researcher in paleo-oceanography and paleo-climatology. Her work focuses on ocean sediments and their relationship to global biogeochemical cycles and the history of Earth's ocean and climate. She is a Fellow of the American Association for the Advancement of Science, a Fellow of the Geological Society of America. She received her doctorate in oceanography from the University of Rhode Island (1980).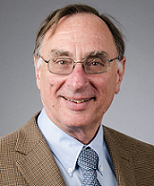 Richard Madsen is a Distinguished Emeritus Professor of Sociology and an affiliated faculty member at the School of Global Policy and Strategy. He is the Director of the Fudan-UC Center on Contemporary China. He is the author of 12 books on Chinese culture, United States society, United States-China relations and international relations, including the landmark village studies "Chen Village under Mao and Deng" and its sequel "Chen Village: Revolution to Globalization." His 1995 book "Habits of the Heart" won the Los Angeles Times Book Award and was nominated for the Pulitzer Prize, while 1984's "Morality and Power in a Chinese Village" won the C. Wright Mills Award. His most recent book is "Democracy's Dharma: Religious Renaissance and Political Development in Taiwan."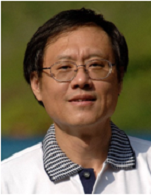 Professor Kin Lu Wong, NSYSU
Kin Lu Wong is a National Chair Professor of National Sun Yat-sen University, a Thomson Reuters Highly Cited Researcher, an Elsevier Most Cited Researcher, an IEEE Fellow, and an elected IEEE Antennas and Propagation Society AdCom member. He has graduated 53 Ph.D. students, published 560 refereed journal papers, and granted over 250 patents, including 92 U.S. patents. Prof. Wong's published articles have been cited over 23,500 times with an h-index of 73 in Google Scholar. He was General Chair of the 2012 Asia-Pacific Microwave Conference, the 2014 International Symposium on Antennas and Propagation, and the 2016 Asia-Pacific Conference on Antennas and Propagation held in Kaohsiung, Taiwan.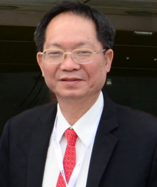 Senior Vice President Yang-Yih Chen, NSYSU
Yang-Yih Chen is a well-known scientist in the research field of coastal engineering in Taiwan. He earned his Ph.D. in 1983 from the Department of Civil Engineering, National Cheng Kung University. In 1993, he joined the Department of Marine Environment and Engineering, National Sun Yat-sen University, and took the position of the Head and Director of the Department and the President of the College of Marine Sciences. In February 2011, Yang-Yih Chen was appointed Professor of the Department of Hydraulic and Ocean Engineering, National Cheng Kung University and Director of Tainan Hydraulics Laboratory. With Chen's continued efforts, Tainan Hydraulics Laboratory of National Cheng Kung University not only obtained fruitful research results and annual increase in funding for Academia-Industry cooperation, but also grew cooperation with various international academic research institutions. Yang-Yih Chen contributed to the upgrade of Taiwan's coastal engineering research level to achieve world-class standards. In 2016, he was appointed Professor and Senior Vice President of National Sun Yat-sen University. Yang-Yih Chen has published hundreds of articles in well-known domestic and international journals and is a recipient of the Best Paper Award of the Society of Theoretical and Applied Mechanics, Best Paper of the Association of Taiwan Ocean Engineering and High Quality Paper Award of the College of Engineering, National Cheng Kung University. He has a considerable academic reputation in the field of Hydraulic and Ocean Engineering.